Interesting articles

Co.Design: Why Focus Groups Kill Innovation, From The Designer Dehind Swiffer
Think about it: How many great ideas have you had sitting around a table? If you are like most people I know, not many. Yet, time after time, companies looking for a winning idea gather a group of people around a table to ask them what they would like. Other times, companies may actually develop innovative ideas--but then their impulse is to convene a focus group to critique them and, more often than not, undermine them.
read the article
Gizmodo: Apple Is a Follower
Apple never wanted to make the iPad Mini. It was forced to, by an army of tiny tablets laying successful siege to its empire. Apple's conceded a lot of ground already. But it's not the first time this year it's had to play catch-up.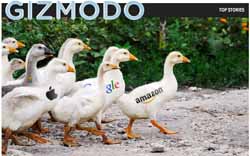 read the article
Dangerous Minds: Facebook: I want my friends back
This has been brewing since around May. At least that's when we first started noticing it here at Dangerous Minds and we certainly weren't the only ones.
read the article
PetaPixel: Does and Don'ts: Writing a Photographer Bio
While there are ample resources available on portfolios, websites, leave behinds and promotional materials, there's one important subject that I've found little helpful information on: the photographer's bio.

read the article
Gizmodo: Would Apple iGlass Be Better Than Google's Glasses?
Apple just got awarded a new patent that may become the wearable version of the iPad one day: eyeglasses that would display apps, video, images, and overlay information on the world around you in realtime—something like Schwarzenegger's vision in Terminator.

read the article
Fstoppers: Finally! It Is Now Possible To License Popular Music For Just $25
A few years ago, after about 10 phone call attempts, I got in touch with a guy who was in charge of licensing the music for a major band. I wanted to purchase the rights for a single song to to play in the background on my wedding website. I was told that if my budget was below $15,000 he didn't have time to talk to me.

read the article
Gizmodo: 10 Changes That Must Have Steve Jobs Rolling in His Grave

I miss Steve Jobs. The tech world is so boring. So beige. Things haven't been the same without his show-and-tells, him slamming people left and right, or his email replies in the middle of the night.


read the article
Gizmodo: How Yahoo Killed Flickr and Lost the Internet

Web startups are made out of two things: people and code. The people make the code, and the code makes the people rich. Code is like a poem; it has to follow certain structural requirements, and yet out of that structure can come art. But code is art that does something. It is the assembly of something brand new from nothing but an idea.

read the article
ReadWriteWeb: Mary Meaker Re-Imagines Nearly Everything
Star analyst Mary Meeker gave her latest presentation of Internet Trends.

Today at the D10 Conference, star analyst Mary Meeker gave her latest presentation of Internet Trends. You can download the presentation here, or view it at the bottom of this post. It's well worth spending time perusing the whole presentation, but here are the main takeaways. Get ready for lots of re-imagining and proof of rapid growth!


read the article


ReadWriteWeb: top Trends of 2012: Video on Tablets

One in every ten tablet users views video content almost daily on their device, according to a new report by comeScore. The study also found that tablet users are nearly three times more likely to watch video on their device compared to smartphone users.

read more
Gizmodo: Microsoft Surface Just Made the MacBook Air and the iPad Look Obsolete
Microsoft has guts. It's what you get when you're the underdog; either that or you curl into a RIM and die. Microsoft is the underdog because no matter how many hundreds of millions of people use its software, the cool and the future belong to Apple. Or belonged.
read more




Fstopper: Why Megapixels Don't Matter …
…Or do they? Camera manufacturers today — especially consumer camera manufacturers — have created sensors that keep growing the megapixel count on each chip year after year, meeting consumers' general expectations for a higher number of 'MP' with every subsequent refresh. But what do these numbers really mean? Do you need all of those pixels? These are some of the many questions discussed in the full post article.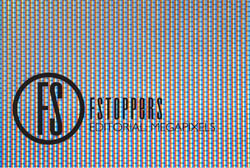 read more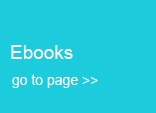 Inquire now.