Photo Apps
Cult Of Mac: Mixel App for iPhone


Mixel is another great photography app that got an awesome update this week. In addition to support for the iPhone 5's larger display, Mixel now allows you to turn your stunning collages into real postcards that you can send to friends and family in the mail — anywhere in the world!
The latest update to Mixel also introduces the ability to tag friends in your collages, and delivers a brand new collage style, bringing the total number of styles to 7.

read more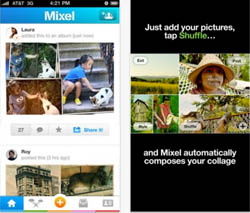 PetaPixel: CupChair Makes 360º Product Photos As Easy as Putting Your Phone in a Cup


360° interactive photographs of products are a great way for online merchants to increase their conversion rates — people apparently feel more comfortable buying things if they can see what it looks like all the way around — but creating those views can be a pain. Enter RotaryView's new
CupChair
, a simple app that greatly simplifies the process by taking care of most of the steps for you.

read more





PetaPixel: Magical App Uses Your Phone's Camera to Accurately Measure Your Pulse


"Any sufficiently advanced technology is indistinguishable from magic." That's the quote by science fiction author Arthur C. Clarke that you'll find on
Cardiio
's homepage. It's a quote that is quite appropriate, given what the app can do.

read more
PetaPixel:Free Model and Property Release App


ASMP Releases
is a free model and property release app for iOS by the
American Society of Media Photographers
. Quite useful for if you'd like to use your street photographs commercially.

read more
Fstoppers: iPhoneographers Rejoice: Easily License and Sell Your Photos


Have you been wondering how to make money with the thousands of photos sitting on your iPhone? Well, if you don't want to
print them out
, you can always sell the license and try and make a few bucks. That's the goal behind the iPhone app
Foap
, an online marketplace in iStock/Getty style.

read more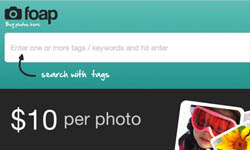 PetaPixel: YouTube Offers Face Blurring Technology


YouTube just announced a useful new feature: an easy face blur option. The
announcement
says the feature is aimed for news and human rights agencies to protect privacy and identities especially if posting images of activists who may need to remain anonymous or if minors are present in the videos and privacy is a concern.

read more
Cloudee: An App for Sharing Those Long-Lost Videos on Your iPhone

For us smartphone users all the home video capability we might need can now be found in the phone. The only problem with that is that the videos we take on our smartphone rarely leave your smartphone. That changes with the new app Cloudee. (via PetaPixel)
read more
Polamatic Digital polaroid camera app

Like the old times of the beloved Polaroid Camera this app brings back the look and feel. Its easy for point and shoot with the possibility to write on the image. (via Fstoppers)
read more
SloPro App Lets You Shoot Real 60FPS Slow Motion on Your iPhone 4S

The app, which is free if you don't mind a few limitations and a water mark, lets you shoot smooth 60fps slow-motion video at 720p. (via PetaPixel)
read more
Shoebox App Turns Your Smartphone Into a Photo Scanner

Shoebox is an app by 1000 Memories that lets you turn your iOS or Android smartphone into a scanner for digitizing old paper photos. (via PetaPixel)
read more




Microsoft Releases a Program for making Cinemagraphs, or "Cliplets"

Cinemagraphs,or still images that have a dash of movement, have become very popular as of late. So popular, in fact, that Microsoft Research is jumping onto the bandwagon. The company has released a new tool for creating cinemagraphs, which they call "cliplets". (via PetaPixel)
see more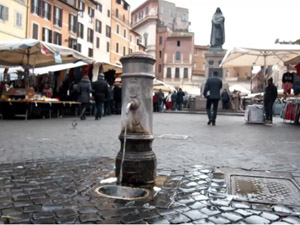 Hipstamatic

Great app with retro films, flashes and lenses to choose from. Immediate sharing with social networks and by email. Hipstamatic images had been already o the front page of the New York Times.

link to app
645 PRO iPhone Camera App Offers New Level of Control and "Raw"

On the other hand, what the app does do — for $2.99 no-less — still makes it as much a "professional" camera app as there has ever been. Even though
you can't shoot in RAW format
you can choose a lesser "developed RAW" TIFF format, or go one step down to lossless JPEG. Beyond that, the level of control that the 645 PRO app offers is impressive to say the least. (via PetaPixel)

read more




Instagram

Snap and Share. A great app for fast and easy use on the go with great retro filters

link to app





Scalado "rewind" and "remove"


Last year imaging company
Scalado showed off an app called Rewind
that lets you create perfect group shots by picking out the best faces from a burst of shots and then combining them into a single image. Now the company is back with another futuristic photo app: it's called Remove, and lets you create images of scenes without the clutter of things passing through (e.g. people, cars, bikes). It works like this: simply snap a photograph, and the app will outline everything that's moving in the scene with a yellow line. Tap that person or object, and it magically disappears from the scene! (via PetaPixel)
link to app
BumpyPhotos

Turns 2D Photographs into 3D Color Sculptures (via PetaPixel)

read more
StrikeFinder Lets You Capture Lightning and Fireworks on Your iPhone

Instead of designing a trigger app that attaches to an external camera, the StrikeFinder app released earlier today lets everyday iPhone users simply point their phone camera in the direction of say, lightning or fireworks, and the phone does the rest for them. (via PetaPixel)

read more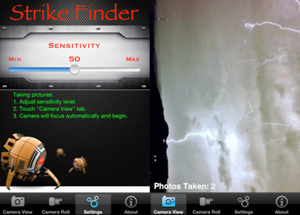 JPEGmini Now Available for Mac: Put Your iPhoto Library on a Diet

Gives anybody the ability to shrink their photos up to 5-times in size without any visible quality difference — a substantial claim, but one that the service seemed to live up to quite well. (via PetaPixel)
read more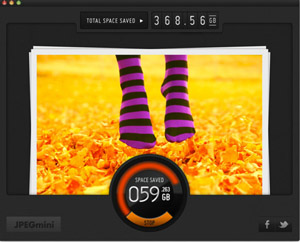 Photo Editing App Snapseed

Snapseed is an acclaimed photo editing app for iOS. It ordinarily costs $5. (via PetaPixel)

read more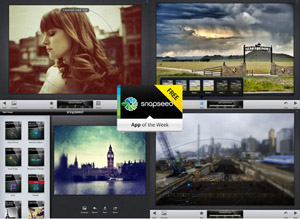 Inquire now.